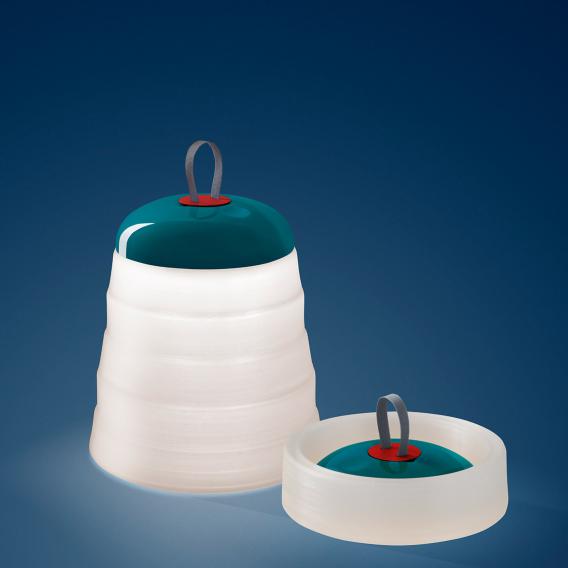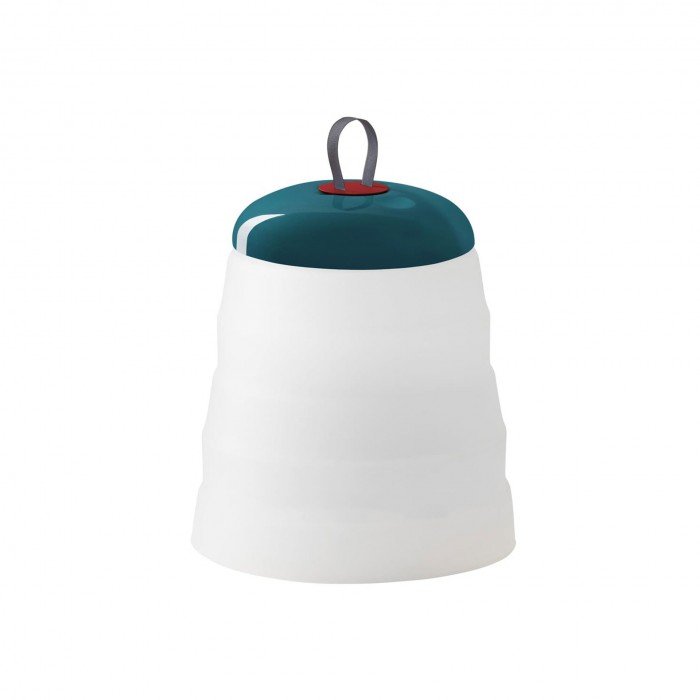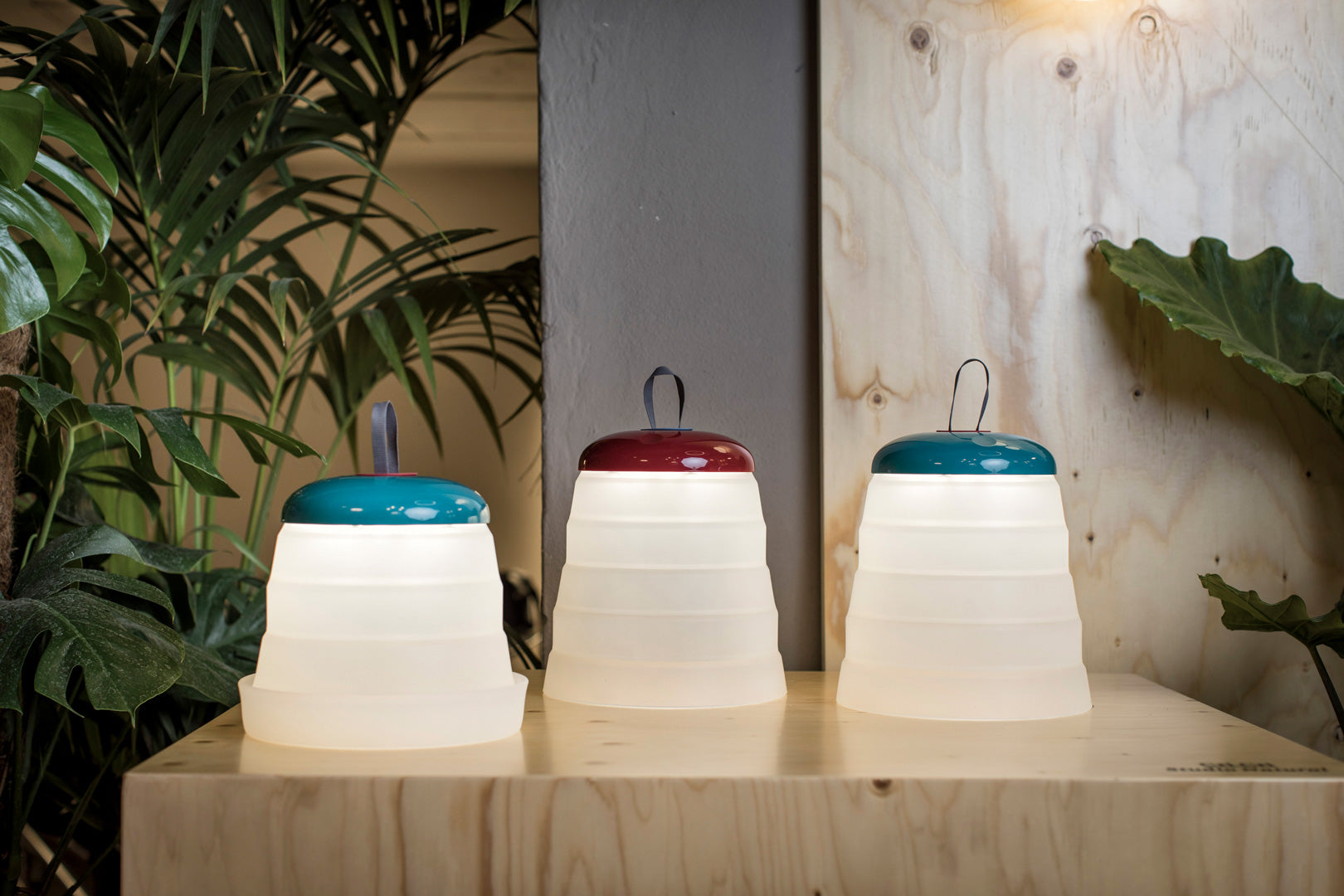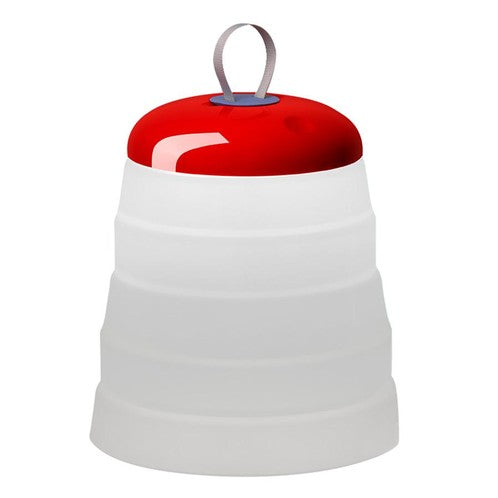 Foscarini / Cri Cri / battery lamp
---
Foscarini Cri Cri LED table lamp with rechargeable battery is an absolutely exceptional lamp for on the go, which is not only portable but also extremely robust and durable. The shade is made of high-quality silicone and can be easily folded, which means that the Cri Cri rechargeable battery light can be used as a table lamp or, together with the fastening strap included in the scope of delivery, as a lantern.
Model name: Cri Cri
Model Type: Cordless Light
Design: Studio Natural 2017
Size: H 31cm
Execution: Rechargeable outdoor lamp in green/red LED 3.9 watts, 325 lumens, silicone ABS PMMA, USB charge

Note: exhibition goods

Delivery: DHL 2-4 working days

The Foscarini company comes from Venice and was founded in 1981. In the beginning you experimented a lot with Murano glass. You have always worked with well-known designers, but you have also relied on young designers. In the early 2000s, Foscarini replaced glass with a mix of fiberglass and carbon fibers. This gave you more freedom in terms of the various models and light creations.
---
Pickup available at architare
Usually ready in 24 hours
Foscarini / Cri Cri / battery lamp
Red